The Jaguar E-Type Zero Is Confirmed
October 31 2018, Decarie Motors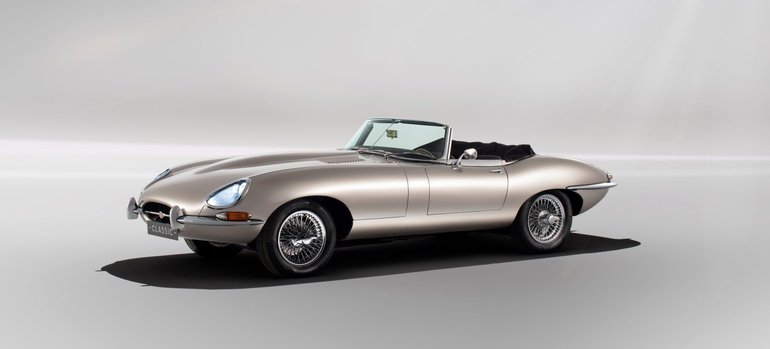 A year after its first unveiling, the Jaguar E-Type Zero is now confirmed. It will be built by the Jaguar Classics division, which has already started taking orders. Although we do not know how much it will cost yet, we can confirm that it will certainly be a very desirable classic one day.
Based on the legendary E-Type Jaguar from the 1960s, the E-Type Zero incorporates the unmistakable style of the E-Type as well as its wooden steering wheel and seat design. LED lights, however, replace traditional headlights and the centre console is now equipped with a modern central touchscreen.
Under the hood, a new electric motor powered by a 40-kWh battery will propel the E-Type Zero and offers up to 200 kilometres of range. According to Jaguar, this engine is about the same size as the original engine found in the first E-Type. This makes it possible to keep several elements specific to the classic model and thus reproduce the road behaviour of the original.
Several technical elements of the Jaguar I-Pace are also standard in the Jaguar E-Type Zero. To learn more about all new Jaguar models, contact us today at Decarie Jaguar!