The Differences Between the Land Rover Discovery and Discovery Sport
October 31 2018, Decarie Motors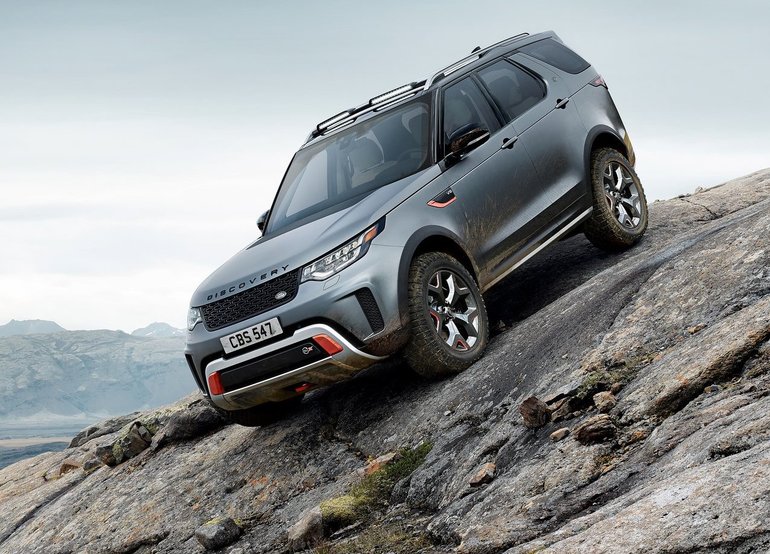 Both models have a similar name as well as a very similar design. So are there differences between the Land Rover Discover and Discovery Sport? The answer is yes.
In fact, even though they share a similar name, the Land Rover Discovery and Discovery Sport are two different models that target two markets and different types of buyers. There is also a price difference between the two models.
For those who are unsure which model is best suited to their needs, this small comparison should help.
Space
The Land Rover Discovery is larger and has more space to offer than the Discovery Sport.
There's up to 2,500 litres of cargo space in the Discovery and it can accommodate up to seven passengers. The Sport only offers space for five passengers, but its trunk can accommodate up to 951 litres with all seats in place.
So, you have to ask yourself, do you really need the third row of seats?
Engines
The Land Rover Discovery Sport comes standard with a 2.0-litre turbo four-cylinder engine producing 237 horsepower and 251 lb-ft of torque. It is also possible to opt for a similar but more powerful engine with 286 horsepower and 295 lb-ft of torque.
Conversely, the Discovery offers a standard 3.0-litre V6 engine with 340 horsepower and 332 lb-ft of torque. It's also possible to opt for a 3.0-litre diesel V6 that develops 258 horsepower with 443 lb-ft of torque.
Ultimately, the Land Rover Discovery Sport will be the most powerful of the two, both in terms of power and handling. It is also more fuel-efficient.
Price
Finally, the Discovery Sport is available starting at $43,500 while the Discovery starts at $63,900. Obviously, the level of luxury and refinement is higher in the Discovery, but the Sport is no slouch either in that department.
To learn more about the Land Rover Discovery and its little brother, contact us today at Decarie Land Rover!