The Aston Martin Vantage V12 Could Be Worth a Lot One Day
October 31 2018, Decarie Motors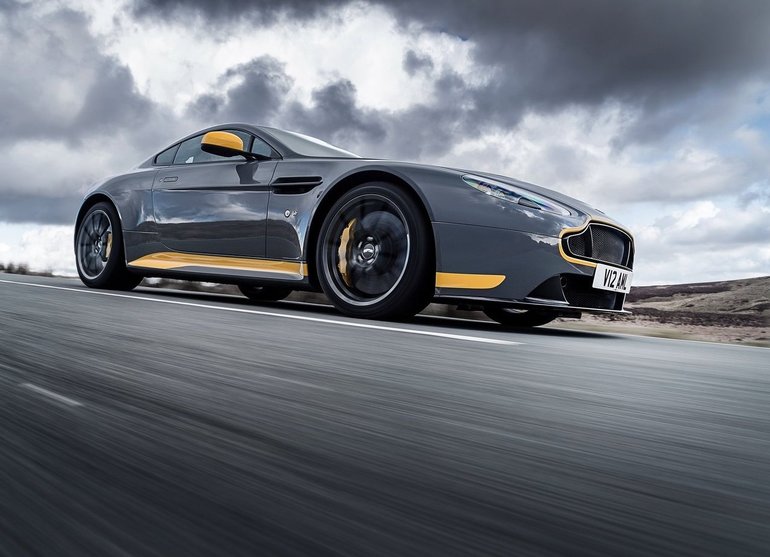 It's hard to find a car that will actually increase in value, but it's not impossible. The key is to do a lot of research in order to find a rare vehicle that is bound to become even rarer as time goes by. The Aston Martin Vantage S with its V12 engine is the perfect example of a car that will surely appreciate.
12-cylinder engines are increasingly rare and already we've noticed that the market has fewer V12 models to offer. This simple equation always leads to higher prices for rare and coveted models.
As V12 engines become rarer and rarer, prices will increase and the Aston Martin Vantage S is one of the last cars to offer a V12 at a "reasonable" price. While it is true that it costs more than $200,000, the fact remains that V12-engine models are usually double the price at Ferrari or Lamborghini.
The Vantage S has another advantage: the possibility of equipping it with a manual gearbox. Just take a look at the Ferrari 550 or 575 with a manual transmission to see how much these models have increased in value over time.
V12 engines are rare, but V12 engines paired with a manual gearbox are almost impossible to find. That's why the Aston Martin Vantage S with its V12 engine, especially the models equipped with a manual gearbox, is a sure investment.
As for the model itself, the Aston Martin Vantage S stands out with exclusive visual elements like air vents on the hood, but it's really when the car starts and you hear the engine's sound that you see the difference from V8 engine models. The sound of 12 cylinders in the Vantage S is guaranteed to give goosebumps to anyone who appreciates high-performance cars.
For more information, contact us today at Decarie Signature.