The Aston Martin DBX Is Nearing Production
November 12 2018, Aston Martin Montréal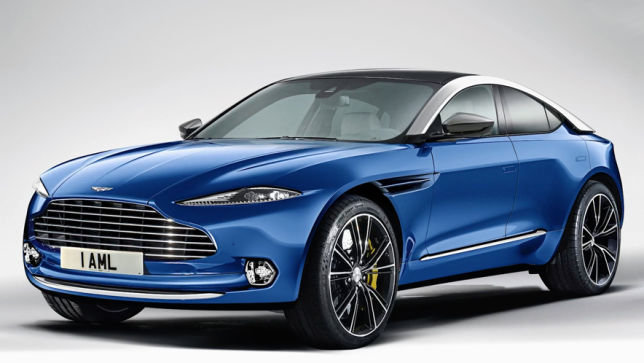 One of the most important models to come out for Aston Martin is soon ready to enter the market. We're talking about the British automaker's first ever SUV: the all-new Aston Martin DBX.
As we know, sport utility vehicles are trending upwards and even luxury carmakers are getting into the game. The Aston Martin DBX will compete with the likes of the Bentley Bentayga when it arrives next year, but also with the Lamborghini Urus and Rolls-Royce Cullinan.
Two Engines, Aston Martin Craftmanship, and a Lot of Space
In 2015, Aston Martin unveiled a concept of the DBX. According to CEO Andy Palmer, however, the production version will not look like the prototype. For starters, it will have four doors, not two, and will be somewhat more versatile than the model presented three years ago.
That being said, Aston Martin confirms that the style of the DBX 2020 will be inspired by the concept with its sweeping, elegant lines. Its chassis and suspension will be shared with the Lagonda electric sedan, which will also be unveiled next year.
Under the hood, there will be two options. The first, a 4.0-litre V8 that delivers over 500 horsepower will be standard. The other engine will be a 5.2-litre V12 with nearly 700 horsepower. It is quite possible that a plug-in hybrid motor or 100% electric motor shared with the Lagonda will also be offered eventually.
In terms of driving, the DBX is expected to be as balanced as other Aston Martin cars and will perfectly combine comfort and performance.
Aston Martin expects the DBX to be the most popular model in the lineup with nearly 5,000 units scheduled annually. This is nearly double the current production of the English brand. The latter, in full growth, and now financially stable isn't done surprising us just yet.